An Interview
Xavier Iturria (Bordeaux, 1977) is a free spirit, lively and full of personality, a man who wanted to one day travel the world in search of his own idea for wine and he was lucky enough to discover that idea during the initial stage.
Xavier has not stopped being a romantic wanderer though, one who flees the chaos of cities and the frenzy of machinery, one who takes refuge every day in nature and among his ancient vineyards.
Xavier is a vintner, an oenologist and a winemaker. He is committed in body and soul and he has just one endeavour: to pursue his dreams. His greatest dream is simply to do what he most loves doing.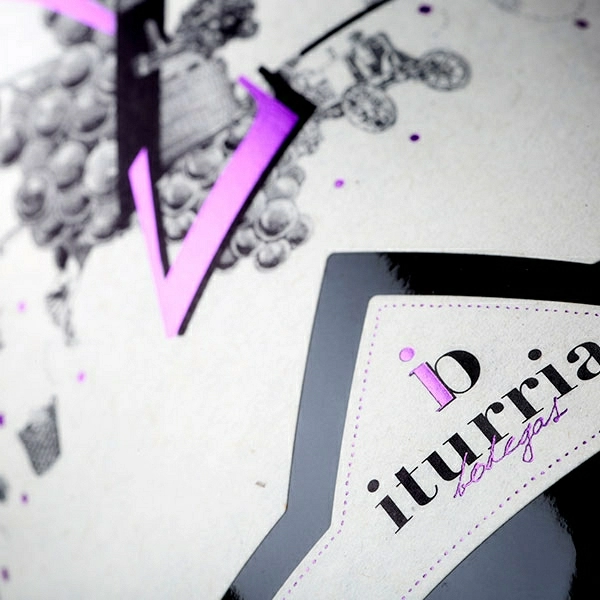 What is the origin of your relationship with wine?
My family had absolutely nothing to do with wine; although it is true that one of my uncles had vineyards and I loved to accompany him when he went to work on them. Little by little, this passion invaded me and I ended up studying the subject professionally, which made me conceive the dream of creating my own wine. And here I am! Now I am a pruner, a tractor driver, a winemaker... and, at the end of the day, I enjoy a glass of Valdosan, Viña de Segundo or Iturria with my friends.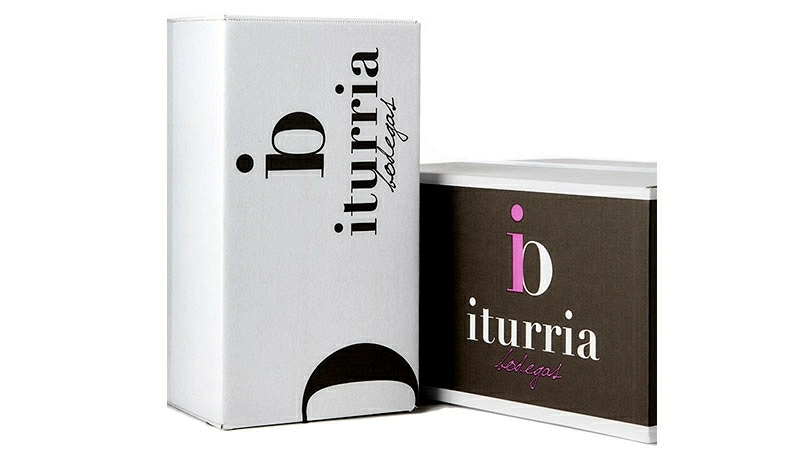 For someone who goes through every stage of the wine process, what would you say is the most complicated part?
Perhaps the most complicated part is conceiving the idea, giving it body and transmitting that idea. In the vineyards, in the winery... every stage of the wine process requires hard work. But the work goes without saying. The work makes no difference… the real difference is in the ideas. In how you conceive them and make them reality. Only when your idea is powerful will there be others who believe in it and help to make it a reality. In my case, I was extremely lucky to have the unconditional support of April and Jeff Wood of Indianapolis, who have been involved in the Bodegas Iturria project from the very beginning, as committed investors, and who have now become a fundamental part of the project.
Who is the ideal Iturria consumer?
Iturria is open to all types of consumer, of course! However, I believe that we all need demanding consumers, those who push us to continuously strive to do things well and improve every day. The demands of our customers is the greatest support we can have.
In general, how would you define the wine you make?
Honestly, I think I make the wine that I myself like to drink. It doesn't really bother me if I don't see my wine praised all over the place, as if it were a work of art. What really matters to me is that people open a bottle of my wine and like it... that people I don't know and who don't know me have a great time with a glass of my wine.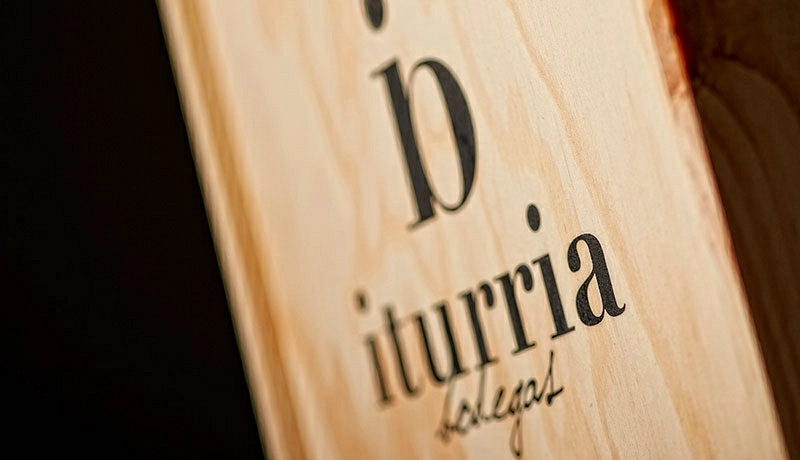 "What really matters to me is that people open a bottle of my wine and like it... that people I don't know and who don't know me have a great time with a glass of my wine."
Do you consider your wine to be a commercial wine?
If by commercial you mean subject to the market, then no, I don't. But if by commercial you mean endeavouring to conquer that market, then yes. Basically, I believe that is the challenge we all aspire to, but not just any old how. There are those who are obsessed with following the market to see how they should elaborate their wine… and that is something I would never do. As I said, I make wines that I like, wines that I want to make and drink. Each vintage has a story and a personality. That's why I like to keep things to a minimum, extracting only what needs to be extracted in the winery, and making very few adjustments. In fact, I am rather passive in the winery, I prefer to let the wood and time take their course. I know that I have an exceptional raw material and I do nothing but play around with it.
Is your wine a signature wine?
I don't really like the idea of signature wine... but yes, to a certain degree, mine is a signature wine.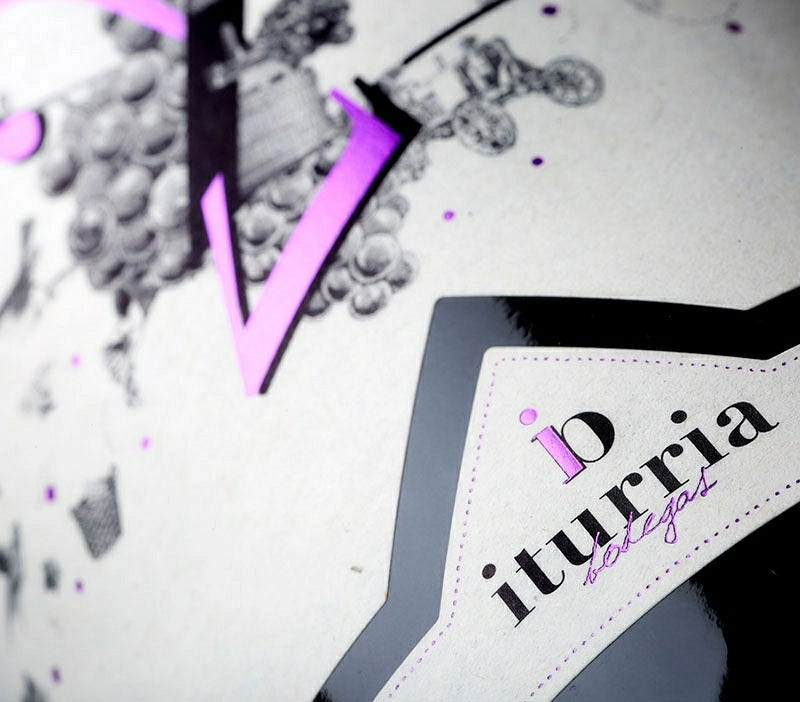 What is Toro for you as a wine region?
For me, Toro is everything. Toro is the place I made my home. When I left France, I considered travelling around the world to discover, research and experiment in different wine regions from Spain to Australia and New Zealand. However, Spain was my first destination and I soon arrived in Toro… and Toro seduced me and captured my heart, to the point that I decided to settle here. For me, Toro ticks all the boxes of great wine area: heritage, earth, terroir, tradition, history, ancient vineyards… this region is a real universe in itself.
The thing is though, I'm a little tired of every sip of Toro being followed by the tagline: "Toro wines have greatly improved!". Whilst it is true that these wines previously were very strong, perhaps too extracted, too powerful, and with too much alcohol, it is also true that it was these wines that accompanied Christopher Columbus during his oceanic feats. That is, these wines were able to withstand the voyage to America in the conditions of that time. That alone is proof enough that they are incomparable wines. Maintaining the personality of a wine region like this one is a huge responsibility.
So, you are saying that Toro wines have experienced a great evolution. Do you think they can continue to grow?
Of course I do, but I also think it's extremely important to respect the typicality of these wines. In no circumstances can we abandon the peculiarity that characterises them. The secret to the success of future Toro wines will be in making them more and more wonderful to our palate, while at the same time maintaining their time-old essence.
You often mention Iberian wines. What are those?
The Toro wine region is very close to Portugal; it is the heart of the Iberian Peninsula. These wines are brimming with 'meseta', they are brimming with this climate, these ecosystems, an incomparable terroir which historically has given its vineyards, especially its ancient vineyards, an amazing natural context that actually goes beyond borders and gives us a common identity.
What are ancient vineyards to you?
Ancient vineyards are just that – ancient, not grafted. Here we can find some of the few that lacked phylloxera due to the composition of sand in the soil. They were planted on ungrafted earth. You'll find very few of these in the world. And of course, as they are ancient, they lend themselves to the creation of wines brimming with character.
In my case, my father-in-law started working on his vineyards in Morales de Toro when he was 15 or 16 years old. They are actually over 100 years old, although on paper it states only 60 or 70. Making wine from these is smooth and effortless. The fundamental secret is to let the vineyards do all the work. My role is simply to be the vehicle for the journey. As I said before, it is about extracting the minimum and adjusting the least. Nothing more.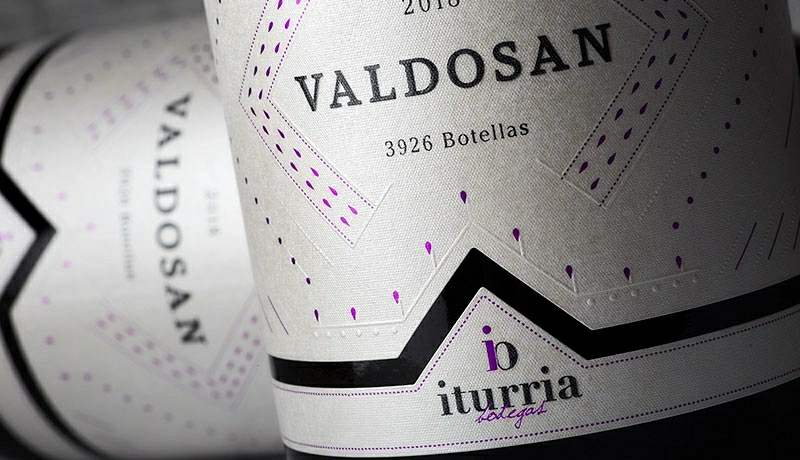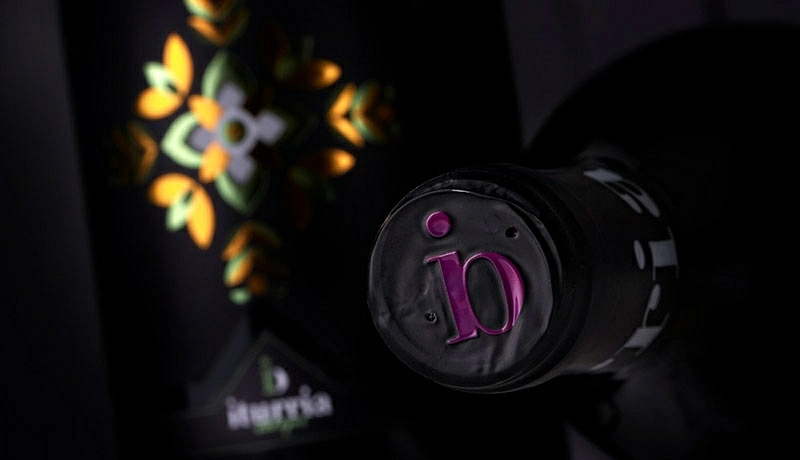 What would you say about the range of wines in your collection?
Tinto Iturria possesses a lot of my own character. When I arrived here, my palate was quite French. I liked the wines this area had to offer, but I was aware that I would have to master their flavours somewhat. So, for this purpose, I decided to make use of Grenache. For me, Grenache is Tinta de Toro's best friend. Since I started blending Grenache with Tinta de Toro it has become fashionable, given that the two varieties marry together wonderfully. At first, they would spend 10-12 months in the cask; they now spend 22. The result is that vintages between 10 and 18 months are completely different, but each one of them is a new and different journey.
Valdosan, a 100% Tinta de Toro, has a sweet aroma with hints of red fruits and wood (although I have dispensed with descriptions such as 'Oak', 'Aged', etc…). With this wine, I want to move towards new emphases within the Toro concept, because I am convinced that the best contribution that we can make to our wine region is to encourage its redefinition. Viña de Segundo is a wine in which the classic Toro can be perceived more. It is fresh, brimming with red fruit and with no embellishment. There's a certain degree of imbalance in Toro. Sugars ripen earlier but ripeness of the skin takes longer. I am interested in the balance of alcohol... but I don't want to take it away. For this reason, the harvest is usually somewhat early.
In Viña de Segundo, I extract a little and do a bit of stirring. When I can't stir, I use the pump gently. Malolactic fermentation takes place in the barrel and then the big challenge is mellowing the tannins. The barrel provides stability. The wood cleanses the wine and gives it its strong fruity aromas.
Many of your processes in the vineyard and in the winery are organic. What does organic mean to you and what does it contribute?
The organic processes in my winery originate in conviction rather than in marketing. I work with organic processes because I feel that they contribute so much more. Viticulture with no embellishment and no cutting corners is the real viticulture. The really important thing is to allow the wine to express itself; a further important element is to actually develop a structural biodynamic rather than merely pay lip service. Biodynamics is a great tool when production is small. The quality is incomparable. Furthermore, it must be said that making organic wine in Castilla y León is easier than elsewhere. Here it can be a truly competitive wine. Moreover, my wines are the children of an active earth. Poor, but alive. Here I have the collaboration of the ladybird and, a little further on where the soli is more clayey, I have the collaboration of the earthworm. The yeasts which help it grow are native… what more can I ask for?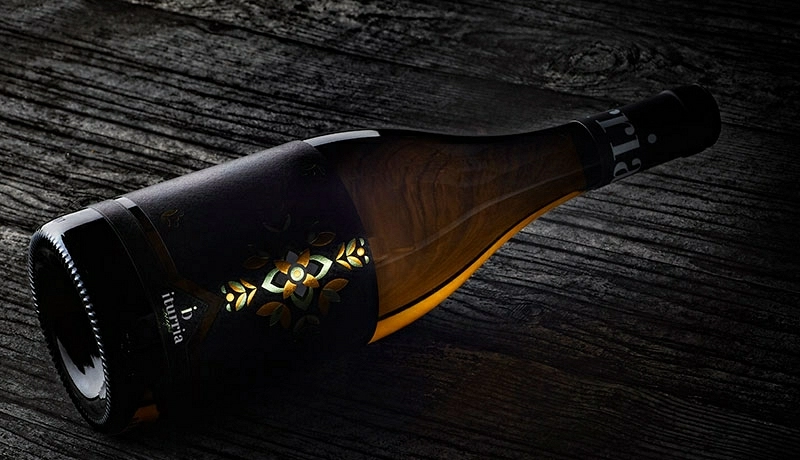 What are you expecting at the end of your wine journey?
Well, although I like being and doing rather than just saying, I think that what I'm really hoping for is that when the name Iturria pops up in front of any wine lover, the idea that immediately springs to mind is: "It's Iturria, it's an excellent wine."